Liquid C2
Building the Future of Africa's Cloud Mania
Liquid C2, a business of Liquid Intelligent Technologies, a pan-African technology group - reimagined its cloud-based subscription business across the channel with the help of AppXite's cutting-edge automation and operational excellence platform. This enables Africa's local businesses for the huge opportunities presented by cloud-based services and new revenue streams to be created.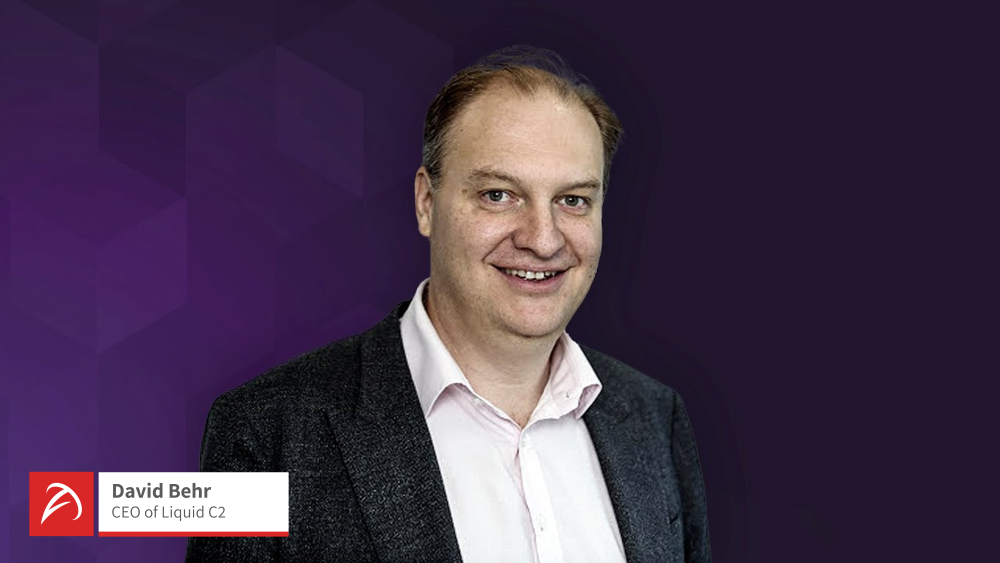 ABOUT
Liquid C2 forms part of Liquid Telecom, a leading communications solutions provider that serves mobile operators, carriers, enterprise, media and content companies and retail customers with high-speed, reliable connectivity, hosting and co-location, and digital services across 22 countries.
LOCATIONS
South Africa, Uganda, Tanzania, Kenya, Rwanda, Zimbabwe, Zambia, Nigeria, Ghana, Ethiopia, Côte d'Ivoire, Senegal, Benin, Cape Verde, Cameroon, Botswana, Mauritius, Malawi, South Sudan, Gabon, Egypt and the Democratic Republic of Congo
CUSTOMER SINCE
2022
Digital economy innovations can push Africa to the next level of economic growth
Little is written about Africa's role when you consider the historiography of the internet and digital innovation. Africa and its leaders are faced with the double challenge of achieving sustainable development goals, but Africa has immense potential for growth in the digital economy space.
Today, Africa's mobile and internet service subscription figures are skyrocketing. 615 million users in sub-Saharan Africa are expected to subscribe to mobile services by 2025. Africa's internet economy future is evaluated at 180B$, Africa is an exponentially growing urban and mobile population. Access to technology and the ongoing digital revolution are transforming economies and driving innovation across all economic sectors.
Businesses in Africa can no longer afford to miss out on the huge opportunities presented by cloud-based services, which are transforming IT strategies and business models worldwide. Cloud technology is evolving at a pace, and the way commerce buys and manages software is also having to adapt. Through partnerships with global tech giants like Microsoft, Meta, AWS, and Oracle, Liquid C2 is redefining cloud and cyber security offerings, bringing innovative business applications, intelligent cloud services and world-class security to its markets.
Welcome to Africa's cloud – Cloudmania
Liquid C2 launched Cloudmania in 2021 in a bid to support Africa's digital transformation journey. The Cloudmania marketplace and subscription billing platform is a self-service portal that allows local businesses to sell, bill, provision, and manage public or private cloud offerings. It is an end-to-end marketplace that equips local businesses with access to vast Microsoft resources and multi-cloud offerings. It helps them expand their customer base and grow revenue with the existing clientele - they can up-sell, cross-sell, and bundle cloud services with an easy-to-manage platform. With the AppXite platform, Liquid C2 through Cloudmania helped Africa's businesses to have fast and easy access to cloud and SaaS services to compete and scale in today's digital economy.
David Behr
CEO of Liquid C2
"The AppXite platform has allowed Liquid C2 to seamlessly automate processes allowing it to offer its partners ease in ordering, provisioning, and management of cloud services. The speed and ease of the platform has helped us streamline processes and operations for our channel partners across 22 countries and empowered them to transact cloud services in a truly automated way. In short, we focus on our business, while the AppXite platform handles the complexity inherent in billing multi-cloud, multi-tier, and multi-currency subscription models."
Thanks to automation and operational excellence provided by the AppXite, the company has opened the doors of cloud-based services to 22 countries across the African continent, including South Africa, Uganda, Tanzania, Kenya, Rwanda, Zimbabwe, Zambia, Nigeria, Ghana, Ethiopia, Côte d'Ivoire, Senegal, Benin, Cape Verde, Cameroon, Botswana, Mauritius, Malawi, South Sudan, Gabon, Egypt and the Democratic Republic of Congo and is on a mission to bring about digital disruption using the power of the cloud.
Growing the African business potential through a partnership
Cloudmania's partnership program is designed to drive cloud sales for African businesses by providing the tools and support needed. Cloudmania enables them to grow its cloud practice, develop its own in-house expertise, and deliver a range of next-generation cloud solutions to its customers across Africa through a cutting-edge automation platform. The platform enables access to a multi-vendor catalogue, transforms the digital buying experience, and automates the order-to-revenue lifecycle while monitoring sales data, performance, and customers. It is a single window into the entire network of cloud businesses in Africa.
Thanks to AppXite's self-service functionality, Liquid C2, through Cloudmania, can minimize transaction costs by giving its partners and customers more control over their subscription processes. More specifically, this means that they can have full autonomy regarding adding, suspending, and changing subscriptions, viewing billing/consumption data, and managing account-related information. With the implementation of the AppXite customer-facing subscription management platform, clients are given the tools to act as their own account managers.
Flexible offer & pricing configuration
Managing multi-cloud and multi-tier subscription billing for a large customer base is a highly complex process, particularly as the business scales geographically, partner, and portfolio wide. Multiple currencies, different billing cycles, offer configuration options, bulk pricing, discounting, add-ons, and bundling – it all requires a smart offer configuration and pricing engine, and this is where AppXite CPQ shows off its full power. The platform is built specifically for the needs of the IT ecosystem with a deep understanding of how billing and financial operations of cloud services are built.
Sales data analytics & reporting
Metrics matter in the cloud business. With AppXite 360 reporting, Liquid C2 can now monitor the performance of their business across different locations and partner channels and track all sales data down to the single offer or subscription level. In real-time company and its partners can generate comprehensive reports on revenue growth, cost, and margin overview, use a forecasting tool to analyze the revenue projections, and get more granular details about each subscription and order - upgrades, downgrades, renewals, pricing information - all in one place.
Integrations & flexibility
Integration plays a crucial role in the success of adopting new technology solutions and interacting with channel ecosystems and other industry players. AppXite's well-developed API infrastructure gives Liquid C2 flexibility and freedom to manage, connect, and exchange platform data with other business applications enabling a seamless flow of information and automation of billing and provisioning processes.
Winston Ritson
Chief Operations Officer at Liquid C2
"AppXite has played a significant role in rapidly scaling our cloud business across Africa. The ease of launching new services and expanding partner channels with comprehensive self-service capabilities ensures business growth without increasing investment in human capital."