We Are Only Great Together
It all starts with people!
AppXite's dedication to attracting and hiring the best talents is the key to any growth and success we have. Our staff continually striving toward supporting company objectives while remaining committed to each other, to our partners, and our core values.
Who are we?
Meet the Leadership team
Our Belief System is Simple
Paving the way for you to blossom professionally, nurture know-how and learn new skills.
Personal Growth
We have a clearly stated career path system accommodating employee's new interests.
Empowerment
We encourage our people to develop a self-starter attitude rather dependable one.
Gratitude
We cultivate an environment of cooperation, active assistance, & honest appreciation.
Diversity
We believe good ideas come from people with different views & backgrounds.
Aleksejs Voronovs
Digital Designer
"My history in the cloud commerce industry has shown me that not all IT companies operate on the same level. Long story short, I'm very happy started working here. There's a creative energy permeating these walls, actively encouraged by our open-minded leadership team. As a result, AppXite's workforce is a lively bunch that handles business while bringing out laughter and many fond memories."
Diana Bobrova
Onboarding and Integrations Technical Lead
"Imagine spending every minute of the working day surrounded by friendly, like-minded, and supportive people. This company is a true family, with everyone contributing under an atmosphere of altruistic symbiosis. When the occasional problem arises due to unforeseen circumstance, market fluctuation, or the inevitable fragility of the human condition, it is resolved under the attention of a cohesive, group effort."
Mariya Todorova
Digital Marketing Strategy Specialist
"Everyone likes to feel valued at work. Rather than the critique, ridicule, and error-oriented focus that some other companies engage in, AppXite leadership put their attention and energy into highlighting the strengths of employees - reinforcing those positive aspects. It's a strategy that takes earnest, honest communication. This bond can be hard to achieve sometimes, but that's what it takes to build the type of teamwork we enjoy here."
Building a Tight Community
We offer our staff continuous skill training to develop relevant competencies and advance their careers. Competitive salaries keep motivation high and attract foreign talent. As our work involves a great deal of collaboration, integrity and effective communication are essential. AppXite maintains a start-up mentality and manages with an open-minded leadership style. This effectively cultivates a wholesome, productive community dedicated to achieving professional goals.
Our International Office Locations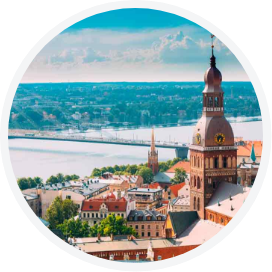 Riga, Latvia
A headquarter in the heart of a city with unexploited tech and business potential.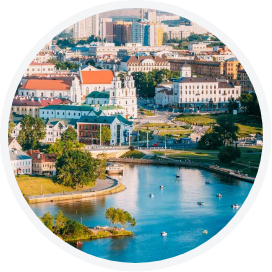 Minsk, Belarus
A very well-known prime location for IT development with an amazing talent pool.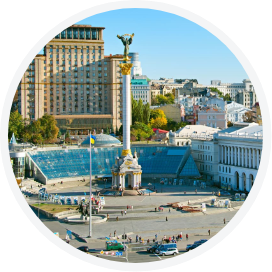 Kiev, Ukraine
Home to many global companies & a place with favourable start-up landscape.