Atea
How Atea Automated a Multi-billion Cloud Business Across 7 Countries and 85 Offices
With more than 8,000 employees located in 88 offices across 7 countries — Norway, Sweden, Denmark, Finland, Lithuania, Latvia, and Estonia - Atea has become the leading as-a-service and cloud provider in the region through the digitalization and automation of business operations. Thus, contributed to the impressive business growth of more than 100% - from NOK 20 to 45 billion - since 2014 when Steinar Sonsteby joined as CEO with an ambitious digital transformation vision.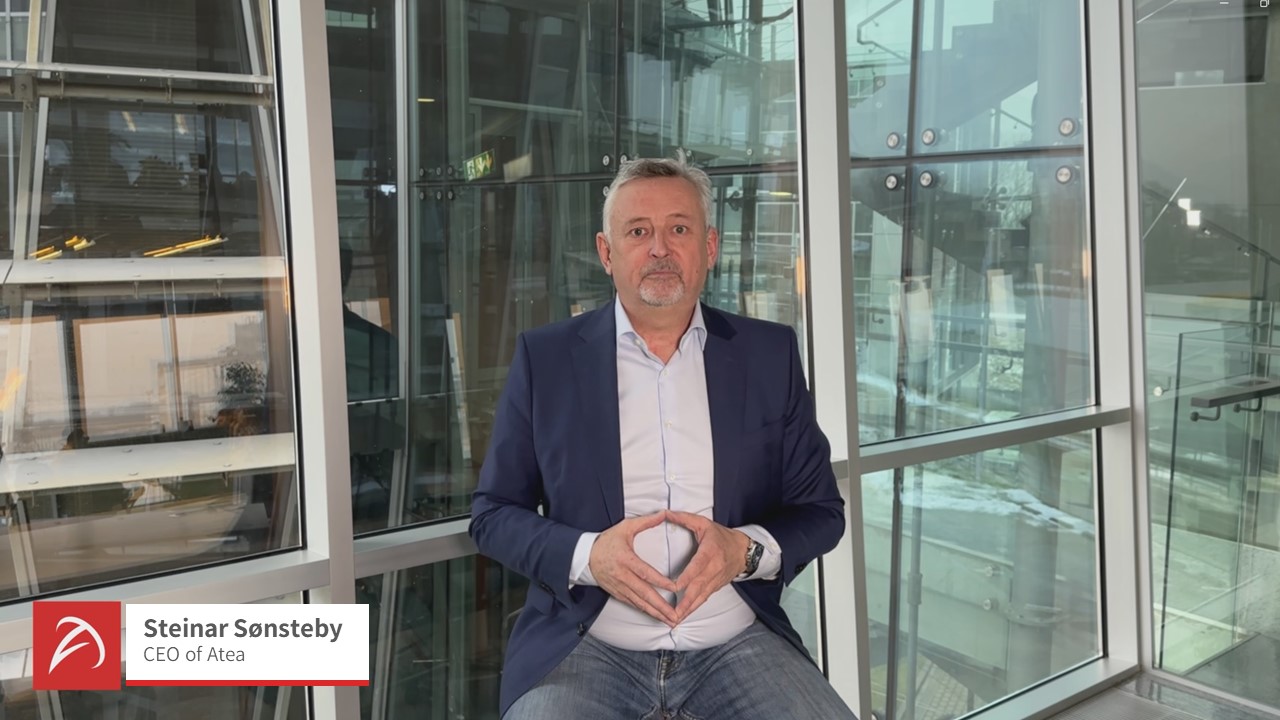 ABOUT
Atea is the market leader in IT infrastructure and related services for businesses and public-sector organizations in the Nordic and Baltic regions.
LOCATIONS
Norway (HQ), Sweden, Finland, Denmark, Lithuania, Latvia and Estonia
CUSTOMER SINCE
2014
Being on the frontline of digital transformation
As digital and financial transformation hits its stride, automation is becoming a priority agenda item for any business stakeholder. It represents a significant shift in the way their business operates and involves the acceptance and integration of new technologies. And that's one area Atea contributes to its customers and has the most gain of its own.
Atea acts as a full-service IT infrastructure partner for its customers, enabling them to successfully pursue their digital transformation initiatives and manage the increasing complexity of their IT environments. Atea is the region's leading partner for large vendors like Microsoft, HP, Adobe, Cisco, IBM, Vmware, HPE, Dell, Apple, Citrix, Lenovo and many others.
Since Microsoft launched its subscription business through Cloud Solutions Provider (CSP) program for small and medium-sized businesses, it was crystal clear that this business model can't become sustainable and profitable without the automation of transactions and financial operations when it comes to managing the billing of a large customer base. Automation used to be an opportunity — a goal for the future. Now, it is an absolute necessity, especially during the economic turbulence time we have faced in recent years. It has become a fundamental part of driving efficiency and balancing workforce challenges.
Steinar Sønsteby
CEO of Atea
"With the AppXite platform, we have managed to build an extensive portfolio of multi-vendor offerings and our own cloud services while keeping administrative expenses low. Besides driving the automation of our day-to-day cloud business operations, AppXite is always ahead in adapting the platform for constantly changing ecosystem requirements, thus pushing Atea on the frontline of the industry transformation."
Atea Cloud Portal: transforming the B2B digital buying experience
aligned with operational excellence
Currently, Atea operates a business-to-business (B2B) eCommerce store, eShop, and Cloud Portal which supports over 80% of Atea orders from primarily its existing customer base spanning SMBs, large enterprises and public customers. The top priority has been transforming the digital buying experience and automating the order-to-revenue lifecycle.
AppXite powers Atea's multi-vendor cloud services and software subscriptions aligned with services from Atea. And this is where Cloud Portal shows its true value - designed to complement existing service offerings and to permit value-added revenue streams on a scalable basis while allowing it to easily manage the cloud catalog for a wide range of cloud subscriptions and services. Using as-a-service billing automation Atea reduces billing challenges by accurate and timely invoice generation, effective revenue collection, reducing administrative workload, cashflow management, improving customer satisfaction, and lowering customer churn.
The AppXite platform has revolutionized the way how Atea:
Design & manage multi-vendor catalogs for different verticals
Build a streamlined catalog with configurable offers
Set the solution prices according to the business strategy
Quote multi-tier and multi-vendor subscriptions and services (CPQ)
Track and manage subscriptions throughout the entire customer lifecycle
Remove the billing bottleneck with pre-calculated invoices
Provision everything and anything as-a-service
Ensure self-service for a convenient customer experience
What's Next?
The as-a-service business continues to be a key driver of growth for Atea. Businesses are seeing the benefits of as-a-service and mobile solutions continue to grow. Atea plans to triple cloud sales in the coming years and build many new services on the Azure platform and other cloud vendor offerings. This effort will help to drive Atea's strategy in three core investment areas: Cloud, Sustainability, and Security.
The company's leading position in the market and cloud business growth is testimony to Atea's unwavering commitment towards ushering change, development, and progress through digital transformation.