Trusted by Leading Tech Companies Across the Globe
AWS
AvePoint
Microsoft
Skykick
Hive Streaming
Google
IBM
Alef
Atea
Cisco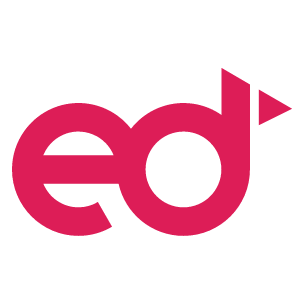 eD Systems
Lenovo
Live Arena
NTT
Trans4mation
Docusign
The Platform to Build and Run Your Digital Business
The AppXite Platform lets distributors, sellers, MSPs and vendors build, sell, deliver, and operate multi-cloud, SaaS, and managed services catalog.
The user-friendly self-service platform allows customers to buy and manage services and subscriptions while enabling account managers to administer prices, issue quotes and publish cloud offerings. It supports multi-tier contract relationships as well as multi-tier billing and invoicing, comprehensive consumption and subscription reports and more.
Pre-Built Ecosystem Management Integrations
AppXite automates complex revenue streams for the leading vendor ecosystems and programs:
| | | | | |
| --- | --- | --- | --- | --- |
| Direct & Indirect CSPs and Distributors | Cloud Marketplace Resellers (CMRs) | Google Cloud and Workspace Sellers | Adobe Platinum Partners and Distributors | AWS Certified Cloud Sellers |
Automate Your As-A-Service Business to Drive Tangible Results with the AppXite Platform
When selling cloud and as-a-Service offerings, 45-65% of your expenses go into supporting sales, product delivery and customer management. It is, therefore, crucial that companies participating in digital ecosystems such as Microsoft CSP, AWS, Google, IBM, Adobe or direct Software-as-a-Service companies seek to automate and optimize the way they do business.
Allowing customers to manage and buy services without manual intervention drives down the costs, improves profits and competitiveness, boosts agility and significantly improves the speed of sales with increased per-customer revenue at no additional expense. Basically, it's the formula required for increasing returns as you scale the business.
Kees Hertogh
Senior Director, Product Marketing – Microsoft
We're excited to welcome AppXite to Microsoft AppSource, which gives our partners great exposure to cloud customers around the globe. Microsoft AppSource offers partner solutions such as Subscription Commerce and Billing from AppXite to help customers meet their needs faster.
Todd Törnquist
CCO – Hive
At Hive Streaming, we solve the enterprise video distribution challenge with software – no hardware or additional bandwidth required. As a result of our partnership with AppXite, we have reached some of the world's largest and most innovative enterprises who wish to embrace video in their corporate communications.
Steinar Sønsteby
CEO – Atea
We run our "as-a-service" business on AppXite and they are an important part of our Digital Transformation strategy.
Anders Nilsson
CEO – LIVE arena
We are proud to partner with AppXite. Together, we will change the way companies and organizations of every size communicate by enabling everyone to have their own TV channel.
Ellen Kudler
Director Digital Business Solutions – NTT
AppXite is the new kind of distributor in a digital world. They have a disruptive go-to-market approach but still think long-term and understand large organizations like us. For NTT it is important to combine our own products with offerings of other SaaS providers. AppXite is actively engaging in our business development and focus on results.
Ralf Schaefer
CEO – Trans4mation
Before, as a Direct CSP, we had to take care of the cumbersome tasks; such as technical support or billing services by ourselves and little time was left for developing new services or engaging with new customers. Now, with the ReThink portal and AppXite as our distributor, we get all the tools and services we need for a successful journey as an Indirect Reseller. Finally, we can concentrate on growing our Microsoft and SaaS business and accelerate with AppXite's Marketing and Sales support.