Customers Who are Succeeding with AppXite
Atea
NTT
ALEF
Insight
Continuant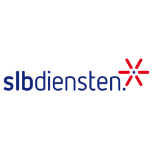 SLBdiensten
AppXite Platform Trial Sets You up for a Digital Success
Use the platform for 30-days to test its functionalities with demo customers, prepare your storefront and marketplace ready for customers. Then once you have made your decision, transfer all your trial data to a production platform and start selling without any downtime.
Customize the Look of Your Platform
Turn your storefront into a recognizable business extension. Making use of the clean and simple web design of the AppXite Platform to promote your brand. Play with the colour scheme on your trial platform, customize footer and your marketplace logo to get it ready to receive customer traffic.
Manage Platform Roles and Organizations
Invite users to your trial platform giving them the right levels of access. Select between a set of pre-defined permission levels depending on the tasks they will need to execute when working with customers. Create customer organizations in preparations for going public after your trial.
Build and Maintain Your Catalog
AppXite's catalog management functionalities allow you to add or remove products in seconds, build categories that reflect your business best and add tags or filters to make the navigation even easier. Segment your customers by industry or priority and built segment-specific catalogs.
View Consumption and Licence-Base Reports in Your Platform
Gain the visibility you need to manage your digital business with data analytics reporting. Teach your sales team how to read the reports to track customer's cloud adoption, revenue growth and understand the cloud services that are gaining traction.
Understand Billing Data and Invoices
AppXite Platform streamlines the billing and invoicing activities your accounting team has to do on a monthly basis. Get an overview of the incoming and outgoing invoices or reconciliation files we provide and test how to integrate the verified information we hand your over within your existing business applications.
Leverage A Trial Platform That Is Always Up-To-Date
AppXite's latest releases of new functionalities reach our production platforms simultaneous with our trial ones. Trial users will have access to the latest features and to an environment that is constantly updated.