IBM Business Model
The company operates a two-tier distribution model for Software and XaaS products.
IBM has been a company with a complex buying process, but with this offer opens its SaaS solution portfolio to companies of all sizes: small, middle, and enterprise. Under the Cloud Marketplace Reseller program, IBM sells cloud solutions via 3rd party cloud aggregators (CAs) like AppXite. These aggregators are partnering organizations that serve as a middleman between IBM and the cloud resellers. This approach results in greater value for the reseller with higher potential profits. The model is designed to simplify the selling process for the resellers and to provide comprehensive SaaS solutions to customers while reducing infrastructural and other up-from investments.
All IBM cloud aggregators have developed cloud platforms for selling subscriptions. IBM Cloud Resellers use those cloud portals to sell IBM SaaS solutions, or other vendors' software while billing and invoicing their end-customers. The CA provisions SaaS offerings and helps resellers onboard to the cloud platform.
If a reseller wants to sell IBM cloud solutions, but doesn't own a cloud marketplace, AppXite can quickly set them up with a branded cloud portal. Then, they can immediately sell those IBM offerings with a reliable aggregator's support.
Benefits of Becoming IBM Reseller:
The IBM cloud marketplace reseller program is a simple way to sell IBM SaaS solutions. It protects the interests of the resellers while providing them with opportunities to grow and scale their businesses, catalogs, and services.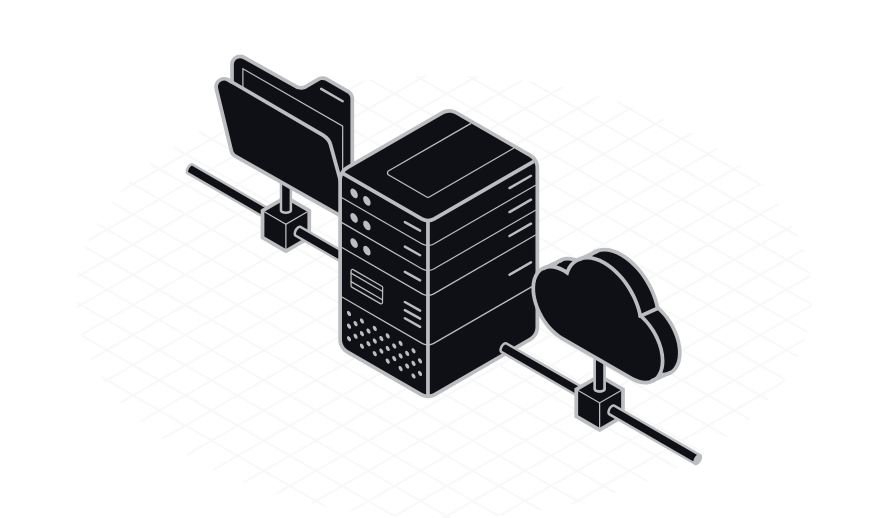 IBM's distribution model prioritizes customer ownership. Since this model eliminates direct contact between IBM and end-customers, only resellers possess customer data.
Cloud resellers bill their customers at the price they choose. Those resellers leverage basic functionalities of the CA's marketplace by adding different IBM or other offerings with attractive margins to bundles, increased value proposition and revenue.
The IBM cloud reseller model doesn't require sales certification or up-front investment. This rapidly speeds up the Go-To-Market process. By partnering with an IBM cloud aggregator, resellers can focus on sales, not on building architecture or cloud marketplaces.
Why Choose AppXite as your Cloud Aggregator?
Small, medium, and enterprise value-added resellers sell IBM Cloud services with huge SaaS success. To gain additional market share with your offerings, leverage the IBM ecosystem. Buy cognitive cloud solutions, AI and security applications from a credible aggregator like AppXite.
IBM requires resellers to acquire Cloud Services from Cloud Aggregators via a Marketplace. AppXite serves as a cloud aggregator leveraging its own Cloud Commerce Platform to retail SaaS solutions to cloud application traders. We work closely with IBM to offer you modern, intuitive mobile and desktop applications that will increase the value of your offerings in the eyes of end-customers. AppXite Cloud Commerce Platform is tailored for your business.
Become a Reseller
Disrupt the SaaS market and increase revenue by partnering with AppXite:
With us, you will sell IBM cloud applications without investing in your own cloud marketplace.
We will offer you unbeatable prices with IBM volume discount programs.
Use the IBM global network to grow and scale your business.
Choosing AppXite as your aggregator will ensure high industry margins.
How to jumpstart your IBM SaaS Sales?
1.
Become an IBM Business Partner via PartnerWorld program
Sign up for IBMid here to register your company.

If your company already has IBMid, you will have to associate yourself with the company.

Make sure the person applying can sign legal agreements on behalf of the company.
After successfully acquiring the IBMid, register your company as explained here.
2. Become a Cloud Marketplace Reseller
Apply for a Business Partner Agreement through your PartnerWorld account.
Select your relationship type as a Cloud Marketplace Reseller.
Click on IBM XaaS – Entry from Cloud Marketplace to sell all IBM Cloud offerings.
3. Activate AppXite as your Cloud Aggregator
Fill in the AppXite application form here.
Complete all required text fields.
4.
Set up your own Cloud Commerce Portal using Appxite Platform
Follow the guidelines received from the Appxite's onboarding team to set up your own branded cloud marketplace.