IBM Subscriptions are Competitive on the Cloud Market
Historic shifts in software delivery models require significant changes in how organizations sell and deliver applications. Today, customers want monthly recurring payment options and freedom from license ownership.
IBM, a cloud market leader in selling secure and scalable applications, offers subscriptions. IBM SaaS solutions add value to any reseller offering:
Minimizing customer time-to-use with simple SaaS sales & application. SaaS Software trials are an easy way to test drive proof of concepts. Zero-touch subscriptions sales are facilitated with webpage "BUY" buttons and auto-provisioning. And SaaS solutions reside on the cloud and are web-accessible at any time.
Optimizing customers costs with comparably lower-priced subscriptions. SaaS software is regularly updated because the vendors don't interfere with the customers' 3rd party infrastructure. They exist in a shared/multitenant environment, owned and maintained by the vendor. Pay-As-You-Grow models aid subscription purchases based on present business needs.
Increasing reseller market share reaching SaaS end-customers. Price structures attract both SMB organizations and enterprises, which lowers your customer acquisition costs. Supports digital marketing and sales, they become hyper-scalable investments. Easy integrations with other SaaS solutions enable up-sell opportunities.
Benefits of becoming IBM Cloud Marketplace Reseller:
The IBM Cloud Marketplace Reseller program is a simple way to sell IBM SaaS solutions. It protects the interests of the resellers while providing them with opportunities to grow and scale their businesses, catalogs, and services.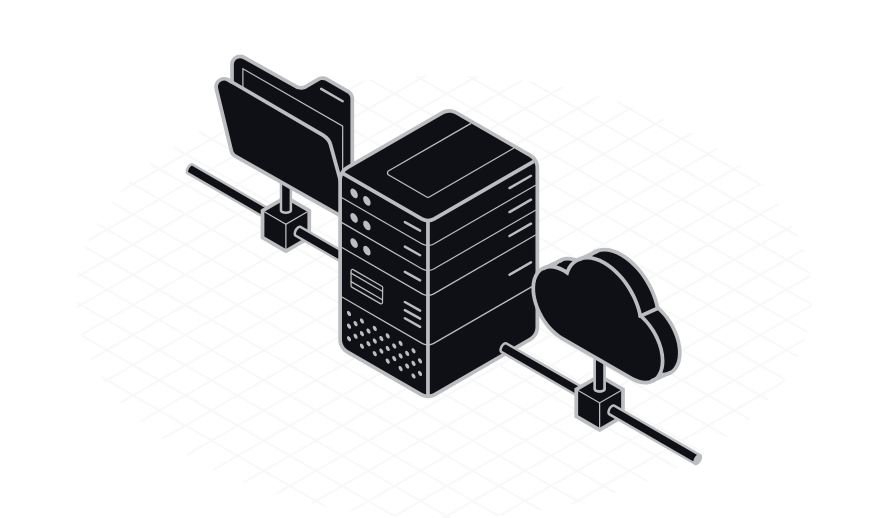 IBM's distribution model prioritizes customer ownership. Since this model eliminates direct contact between IBM and end-customers, only resellers possess customer data.
Cloud resellers bill their customers at the price they choose. Those resellers leverage basic functionalities of the CA's marketplace by adding different IBM or other offerings with attractive margins to bundles, increased value proposition and revenue.
The IBM cloud reseller model doesn't require sales certification or up-front investment. This rapidly speeds up the Go-To-Market process. By partnering with an IBM cloud aggregator, resellers can focus on sales, not on building architecture or cloud marketplaces.
IBM Cloud Catalog: A Unique Value Proposition
When cloud hit the market, the rules of the game changed overnight. Suddenly, offerings from big-name brands like IBM came within the reach of smaller and medium-sized organizations for the first time. This development presented a valuable opportunity for us to capture market share and grow sales...
We have moved our entire business to the cloud—we no longer have servers in-house; everything now runs on cloud-based applications...
The new approach helps us run a much more agile business, as we can spin up new systems and react to changing demands from both our clients and the business very quickly. It is also saving us a great deal of expense and effort, as we don't have to worry about keeping software up-to-date or standing up and maintaining hardware.
— Tim Pinchin, Head of Marketing, T-Impact
AppXite Platform is the Right Choice
The AppXite Platform is an automated cloud marketplace that enables the configuration, provisioning and management of cloud technologies for your small, medium or enterprise sized businesses:
Subscription Management gives your customers the ability to self-manage their subscriptions and add-ons. Let your customers buy, pay, provision, and manage cloud services with ease from a single platform. Streamline the order-to-activation process and allow them to order cloud services with a click of a button.
Subscription Analytics performs real-time analytics on business performance and customer engagement. Track and manage subscriptions throughout the customer lifecycle. AppXite lessens management burdens by providing a centralized interface to track all subscription activity, ensuring everything is logged with nothing lost.
Payment Engines scale in raising recurring cash collection while letting the customer pay the way they want. Management-friendly reporting backed by analyst-friendly extracts. Use filtering to better understand adoption, retention, price elasticity, and much more across your portfolio.
Configure-Price-Quote (CPQ) creates multi-level pricing plans for each product in the catalog. CPQ allows you to create advanced and complex pricing plan algorithms that can be embedded inside your commerce portal, enabling customers to configure their offers and generate agile price quotations.
Are you ready?
As an IBM Cloud Aggregator and a cloud platform provider, AppXite delivers its resellers capacities to save time and money with a low-touch cloud environment. The white-label AppXite platform enables configuration, provisioning, billing, and management of subscription services like IBM and gives the freedom to onboard own offerings directly next to it. Automation ensures low transaction cost and keeps your profit high.
AppXite as your aggregator will ensure you get the best-in-market margins and the GTM support to become not only the first but also the leading IBM Cloud Marketplace Provider.
Book a free go-to-market planning session with our IBM Cloud expert to discuss how to integrate the new distribution model to your company's existing business strategy.
Start your journey
Fill out the form to initiate your IBM Cloud Marketplace Reseller journey with AppXite as your IBM Cloud Aggregator.