Working With AppXite
AppXite's mission as a cloud aggregator is to deliver a digital platform strong enough for partners of any size to build and expand their SaaS potential. We help forward-thinking software companies and their respective sales channels transition by facilitating subscription, consumption, and other related processes.
Our staff are a diverse team of experts, continually striving toward new cloud possibilities. AppXite's passionate community of dedicated employees endeavor daily to fulfill company objectives while remaining committed to each other, our partners, and the values AppXite stands for.
OUR VALUES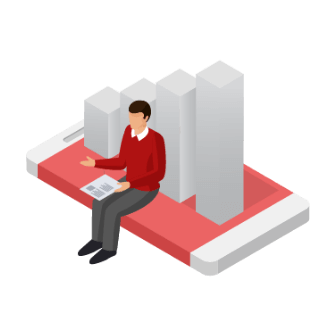 Personal Growth
This office exudes an invigorating blend of focused productivity tempered with good humor. As such, AppXite employees are encouraged to move beyond restrictive workplace roles; developing themselves, utilizing their own respective talents, and hopefully opening doors toward promotion.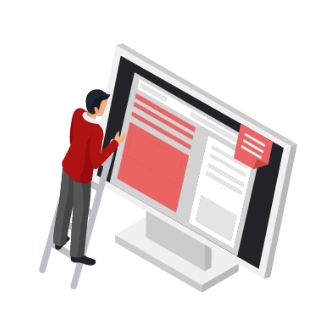 Motivation
As a modern company, AppXite empowers its people by encouraging solution-oriented approaches to workloads, rather than over regulating, micromanaging, and otherwise ruining the process. We want our people to develop entrepreneurial spirits, rather than rather than following a manager's checklist like a robot.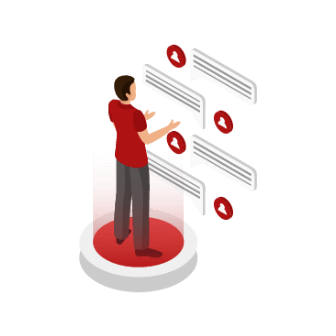 Diversity
When a company stops innovating, it grows old, less agile. We need innovative thinkers; people with fresh perspectives. We believe that good ideas can come from anyone at any time, regardless of background. As such, we don't limit ourselves and our business prospects under archaic, exclusionary philosophies.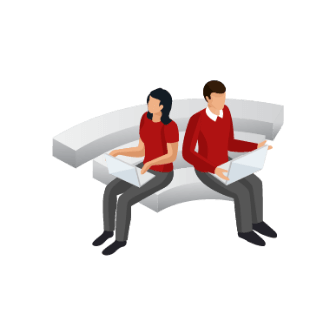 Gratitude
AppXite's employees are treasured. We believe that the best work comes from people who feel supported and valued. To generate the open, comfortable atmosphere that fuels true dedication and trust, our leadership team endeavor to serve those they lead: understanding, helpful, and honest.
Our Time Here
Gustavs Ozolins
Onboarding & Integrations specialist
Every single day at AppXite brings new opportunities and challenges. It's a dynamic, continually evolving environment that encourages the development of both creative and logical thinking. In addition to operating under a flexible management style that allows for adaptable problem solving, AppXite's unquestioned commitment to employee well-being fosters a palpable culture of supportive benevolence.
Diana Bobrova
Onboarding & Integrations Technical Lead
Imagine spending every minute of the working day surrounded by friendly, like-minded, and supportive people. This company is a true family, with everyone contributing under an atmosphere of altruistic symbiosis. When the occasional problem arise due to unforeseen circumstance, market fluctuation, or the inevitable fragility of the human condition, it is resolved under the attention of a cohesive, group effort.
Mariya Todorova
Digital Marketing Strategy Specialist
Everyone likes to feel valued at work. Rather than the critique, ridicule, and error-oriented focus that some other companies engage in, AppXite leadership put their attention and energy into highlighting the strengths of employees - reinforcing those positive aspects. It's a strategy that takes earnest, honest communication. This bond can be hard to achieve sometimes, but that's what it takes to build the type of teamwork we enjoy here.
Aleksejs Voronovs
Digital Designer
My history in the cloud commerce industry has shown me that not all IT companies operate on the same level. Long story short, I'm very happy I ended up here. There's a creative energy permeating these walls, actively encouraged by our open-minded leadership team. As a result, AppXite's workforce is a lively bunch that handles business while bringing out laughter and many fond memories.
OPEN POSITIONS
CHOOSE YOUR WAY TO APPXITE